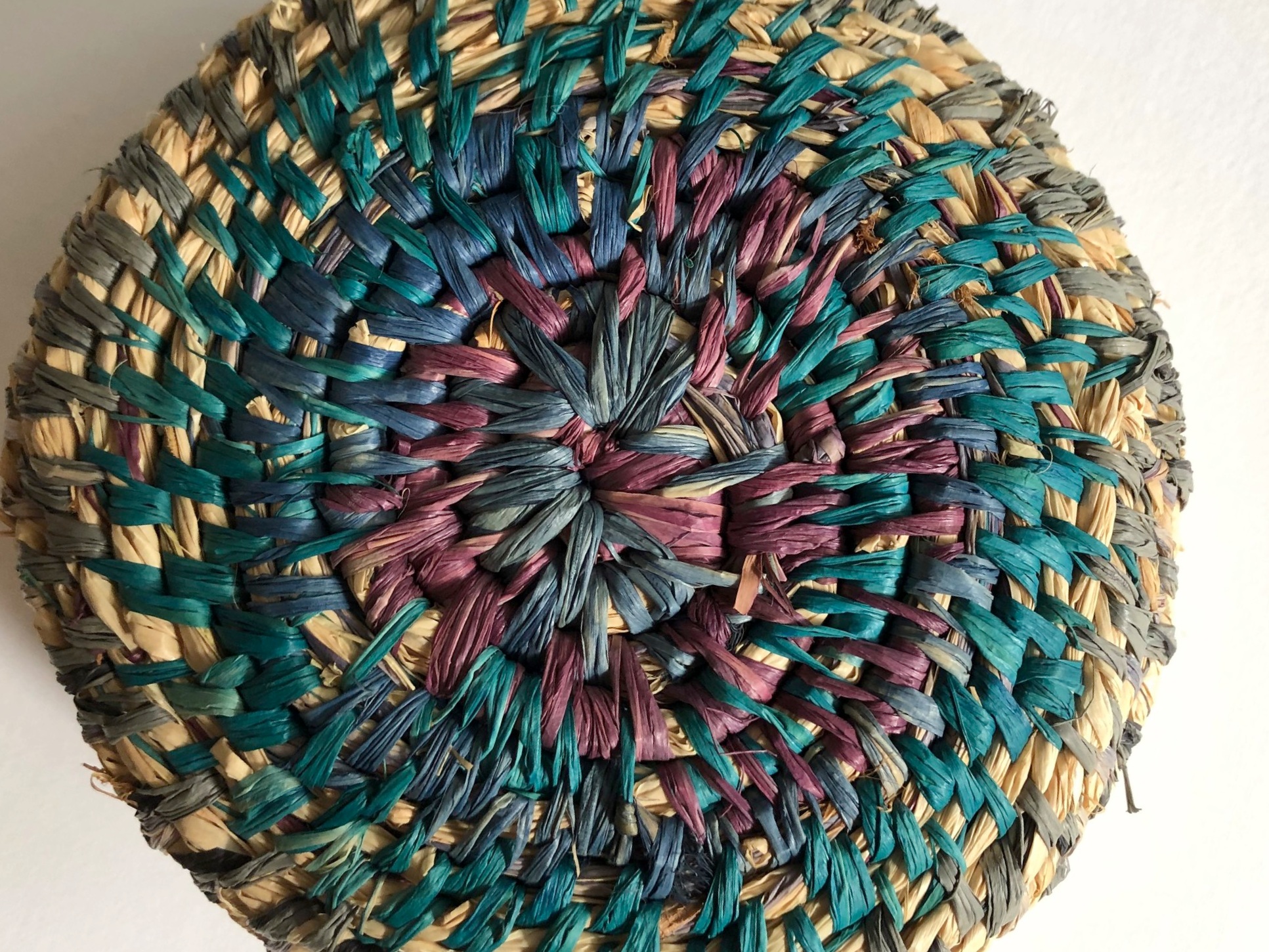 In this fun hands on workshop you will learn the art of Coiling, using raw and dyed Raffia sourced from Madagascar. Raffia has been used in weaving and coiling for centuries throughout Australia, Europe, Asia and Africa.
Heather will guide you step by step to create either a small vessel or the foundation of a larger project. You will be shown how to consider introducing colour into your work. When working with fibre, texture and colour amazing things are made, which are completely unique to the Artist.
I am always amazed at the different styles and shapes, colour and textures created in this class and you will be too.
Book in and meet other crafters or consider a group of friends, sisters, Baby Shower, Hens night or a Corporate event team builder, this workshop is a wonderful way to bring out your creativity and generosity.
Skills Required: This workshop is for beginners, no skills required.
Skills learned: You will learn the basics of coiling and shaping your project.
Dates: Sunday, 29th September 2019, Sunday, 13th October 2019, Sunday, 3rd November 2019
Time : 1.30-4.30 pm (3hrs) 1
Cost: $125.00 includes all materials
Bring: Enthusiasm
CLASS DURATION:
3 Hours
Your space in a class is reserved only once full payment has been received.
Our workshop are non refundable, but if you are aware you will be unable to attend, you may pass your booking to someone else you wish to come in your place.
In the event you are unable to attend a workshop, the booking is non transferable after the event.
Whilst arriving, attending and leaving the workshops, it is your responsibility to ensure that you maintain and adhere to all safety precautions and requirements during the workshop. East Village Art House and those attending hold no personal liability or responsibility for any damage, loss or theft incurred to personal property, or any physical injuries obtained during the workshop. By attending a workshop, you agree in holding full responsibility and liability for any damages, injuries to parties involved and physical and/or personal property that may occur during the workshop.